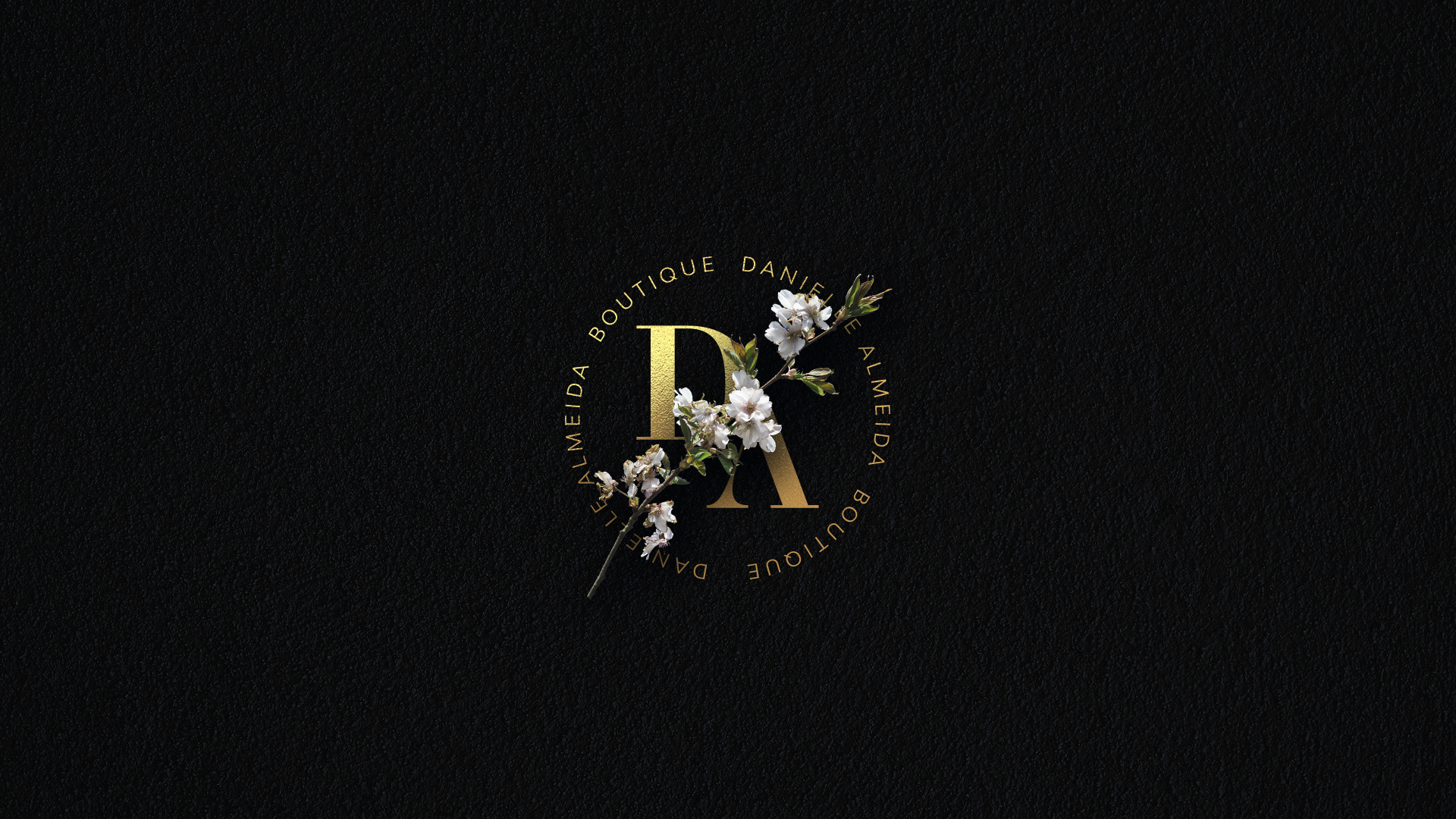 Danielle Almeida é uma marca profissional, que trabalha com produtos de alta qualidade e tem como principal função atender as expectativas de seus clientes. Para propor os pontos de apoio para a marca, foram escolhidos elementos que  expressam a sofisticação da empresa, e também trouxessem um ar de requinte e exclusividade.
A marca utiliza de cores  e texturas fortes, como o preto e o dourado, que por si expressam uma marca refinada, de alto valor e qualidade.
Danielle Almeida is a professional brand, which works with high quality products and its main function is to meet the expectations of its customers. To propose support points for the brand, elements were chosen that express the company's sophistication, and also brought an air of refinement and exclusivity.

The brand uses strong colors and textures, such as black and gold, which in themselves express a refined, high value and quality brand.
Na matemática, a Sequência de Fibonacci é uma sequência de números inteiros, começando normalmente por 0 e 1, na qual, cada termo subsequente corresponde à soma dos dois anteriores. Os números de Fibonacci são, portanto, os números que compõem a seguinte sequência:
0,1, 1, 2, 3, 5, 8, 13, 21, 34, 55, 89, 144, 233, 377, 610, 987, 1597, 2584...
In mathematics, the Fibonacci Sequence is a sequence of integers, normally starting with 0 and 1, in which each subsequent term corresponds to the sum of the previous two. Fibonacci numbers are therefore the numbers that make up the following sequence:
0,1, 1, 2, 3, 5, 8, 13, 21, 34, 55, 89, 144, 233, 377, 610, 987, 1597, 2584...